NetDefend IPS
IPS Advisories
NetDefend
Anti-Virus
Anti-Virus Advisories
NetDefend Web Content Filtering
NetDefend IP Reputation
NetDefend Update Center
Home > NetDefend Live > NetDefend IPS Service

| | | |
| --- | --- | --- |
| NetDefend IPS Service | | |

Advisory ID
2012
Name
FTP - SITE EXEC command attempt
IPS Signature
Maintenance IPS Signature
IPS Group
FROM / EXT / FTP
Issued
Nov 08, 2005
Description
FTP - SITE EXEC command attempt.

Older FTP Servers supported the SITE EXEC command to enable execution of software on the server.

The SITE EXEC command is wildly used to attack FTP Servers, and is therefore considered a threat to the system.


Enter your details in the box below to receive an email each time we post a new issue of our newsletter.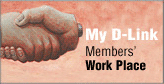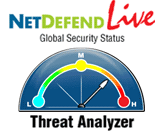 Jun 27, 2022