NetDefend IPS
IPS Advisories
NetDefend
Anti-Virus
Anti-Virus Advisories
NetDefend Web Content Filtering
NetDefend IP Reputation
NetDefend Update Center
Home > NetDefend Live > NetDefend IPS Service

| | | |
| --- | --- | --- |
| NetDefend IPS Service | | |

Advisory ID
2001
Name
DoS Ftpdchk
IPS Signature
Maintenance IPS Signature
IPS Group
FROM / EXT / FTP
Issued
Aug 17, 1999
Description
Denial of Service attack against ProFTPD.

Also known as: ProFTPd DoS Attack.

If the FTP server is vulnerable to this attack it will cause a Denial Of Service condition.

The exploit ftpdchk.pl sends multiple MKD, CWD and PWD commands to the server with a user defined directory length.
Affected Application
Multiple FTP Server can be vulnerable to this attack.
Solution
Make sure your FTP server is updated to the latest version.
Refferences
http://packetstorm.linuxsecurity.com/opensec-exploits/exploits/DoS/ftpdchk.pl


Enter your details in the box below to receive an email each time we post a new issue of our newsletter.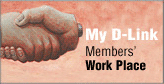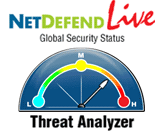 Jun 27, 2022