NetDefend IPS
IPS Advisories
NetDefend
Anti-Virus
»
Anti-Virus Advisories
NetDefend Web Content Filtering
NetDefend IP Reputation
NetDefend Update Center
Home > NetDefend Live > NetDefend Anti-Virus Service

| | | |
| --- | --- | --- |
| NetDefend Anti-Virus Service | | |

D-Link's Anti-Virus signature database uses from the known, respected anti-virus company Kaspersky Labs to provide our customers with prompt, reliable and accurate anti-virus signature updates.

D-Link Anti-Virus advisories/updates provide security information about well-known virus threats, major security developments and D-Link's response to these. You can search for the advisory/update that you want to use to improve your network security.


Enter your details in the box below to receive an email each time we post a new issue of our newsletter.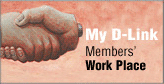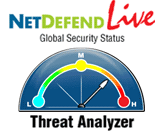 Jun 27, 2022