NetDefend IPS
IPS Advisories
NetDefend
Anti-Virus
Anti-Virus Advisories
NetDefend Web Content Filtering
NetDefend IP Reputation
NetDefend Update Center
Home > NetDefend Live > NetDefend IPS Service

| | | |
| --- | --- | --- |
| NetDefend IPS | | |

Welcome to D-Link NetDefend Live! You can get detailed information on worldwide threats provided by D-Link's Global Security Research Center which collects and broadcasts both the latest vulnerabilities and threat warnings in real time, 24 hours a day, 7 days of the week, 365 days of the year.

By having access to D-Link's NetDefend Live service you can keep up-to-date and informed on the prominent threats that might impact your network today, you can then configure your D-Link security appliance accordingly to prevent and respond to the outbreak of these potential attacks.

D-Link provides timely and regular pattern updates to protect your NetDefend appliances against the latest attacks through D-Link NetDefend Subscription Service. Through this service you can automatically update your NetDefend appliance (signature database) via the Internet.



D-Link advisories/updates provide security information about well-known network threats, major security developments and D-Link's response to these . You can search for the advisory/update that you want to use to improve your network security.

Release Date
Advisory ID
Title
Nov 02, 2020
46797
Exploit.Improper.Access.Control.WordPress.connector.minimal.php
Nov 02, 2020
46798
Exploit.File.Overwrite.Nagios.XI.CCM.views.inc.php
Nov 02, 2020
46799
Exploit.Command.Injection.Nagios.XI.mibs.php
Nov 02, 2020
46800
Exploit.Directory.Traversal.ThinkAdmin.ModuleService.php
Nov 02, 2020
46801
Exploit.SQL.Injection.Online.Job.Portal.UserId.SELECT
Nov 02, 2020
46802
Exploit.SQL.Injection.Online.Job.Portal.UserId.UNION
Nov 02, 2020
46803
Exploit.SQL.Injection.Online.Job.Portal.UserId.BLIND
Nov 02, 2020
46804
Exploit.SQL.Injection.Online.Job.Portal.UserId.PIPE
Nov 02, 2020
46805
TROJAN.Win32.Ficker.Stealer.Activity.M2
Nov 02, 2020
46806
TROJAN.ComRAT.CnC.Domain.DNS.Lookup

more



Enter your details in the box below to receive an email each time we post a new issue of our newsletter.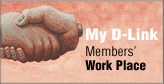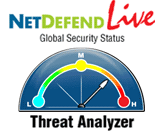 Apr 22, 2021